Grocery and Produce
From Local Farms to Your Table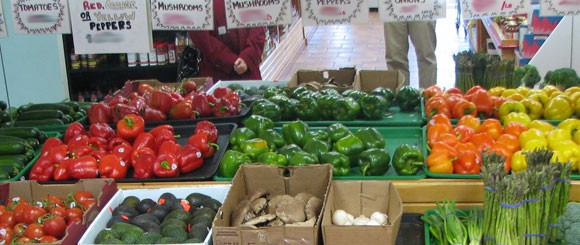 Jeff's Fresh Meats wants to make your shopping experience as quick and easy as possible by providing you with everything you need in one store. At Jeff's Fresh Produce you will find everything you need to create a full and healthy meal for your family.
From Their Field To Your Dinner Plate

We have a wide variety of fresh fruits and vegetables purchased from local farmers in the Essex County area. We receive produce every day, so you can be guaranteed that your food is fresh.
Fresh Local Fruits and Vegetables
Garlic and Onions
Dairy Products
Breads and Bakery
Salads and Dips
Flour, Rice, Pasta and other Dry Goods
Canned Goods
Spices and Flavorings
Tunnel BBQ TBQ Spices and Sauces
Marinades and Sauces
All the ingredients will be at your fingertips so that you can create a quick, delicious meal without having to visit multiple stores. We don't just offer one-stop shopping . We offer the Bounty of the County so that you can have the freshest ingredients available when you need them.